Spa holidays in the Hanusel Hof – Your timeout in Allgäu
A rare treasure: peace and quiet.
Everyone knows the feeling when body and soul yearn for relaxation. The meadows, woods and mountains around our 4-star superior spa hotel in peaceful Weitnau-Hellengerst let you leave everyday life far behind. Perfect to find rest - including in the fine, well-equipped spa area of the Hanusel Hof. Swim your laps in the new outdoor pool. Relax between sauna sessions in the new relaxation rooms. Enjoy the "magic hands" of our spa team.
Leave it all behind you and find yourself - during a spa holiday in Allgäu.
Hanusel Spa
Indoor pool & new outdoor pool
Finnish sauna, organic sauna, brine steam bath, brine lounge, infrared booth, foot bubble pool
Relaxation rooms
3 treatment rooms for cosmetic treatments and massages
Find new energy in our spa in Allgäu
Relax at 950 m
Our spa area Hanusel Spa is characterized by natural materials – it's a matter of honor for us as natives of the Allgäu region. We are sure that the ambience also contributes to relaxation.
Enjoy the full program here: sweat in the sauna, cool off in the ice grotto and rest on warm waterbeds in one of the relation areas, then swim in the pools. Or savor a massage, cosmetic treatments or peelings during a spa holiday in Allgäu – just as your wish.
By the way, we also have a day spa offer in the Hanusel Hof, just 15 minutes away from Kempten. Are you ready for a short or long break?
Give a spa voucher
Give a spa experience in the Hanusel Hof, your 4-star superior spa hotel in magnificent Allgäu.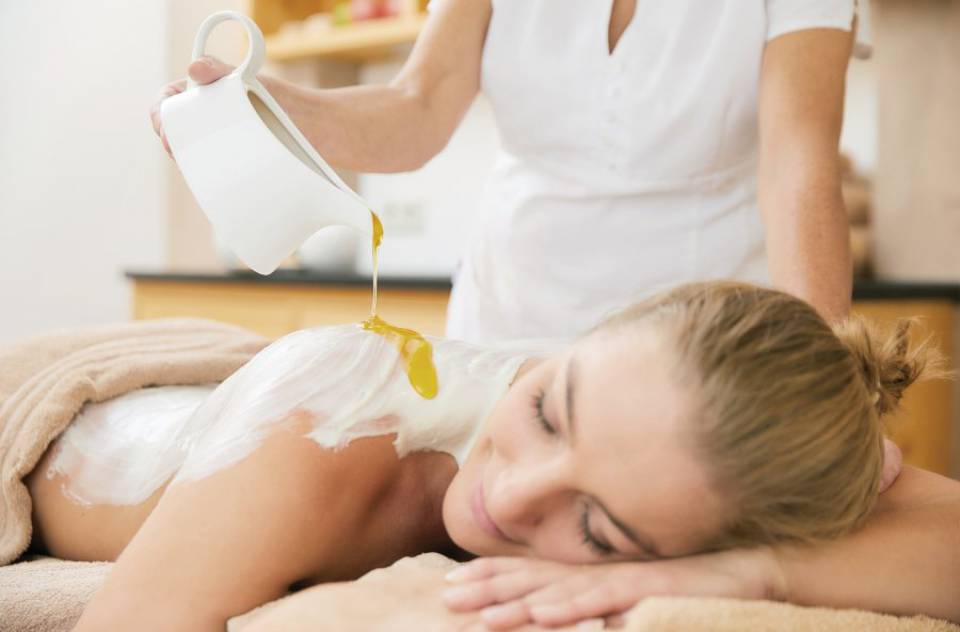 Cosmetic treatments, massages & body treatments
Our spa team will be happy to pamper you ... for example with an aroma oil massage, when the essential oils unfold their beneficial effect together with massage techniques. Or with a facial treatment that makes your complexion glow. 
Pioneer: Gertraud Gruber
We carry products from the internationally renowned cosmetics brand, Gertraud Gruber, the Bavarian pioneer of holistic comsmetics.  The success of this natural, timeless beauty care is based on the philosophy of bringing body, mind and soul into harmony.
A spa weekend or a one-week spa holiday in Allgäu?
Spa offers