Welcome to the family
Hotel Hanusel Hof
Welcome to our home in the heart of Allgäu! Look forward to a wonderful, unique location, just 15 kilometers away from Kempten. And to our family atmosphere, cordiality and real Allgäu authenticity. 
The view from our Alpine plateau at an altitude of almost 1,000m is breathtaking every day - even for us. In this holiday region, comfort and culinary delights await you at our Hanusel Hof Golf and Spa Hotel. Enjoy this beautiful spot with us. 
Yours,
The Rainalter Family
Top advantages
Tranquil panoramic location

Exclusive spa area - Outdoor and Indoor Pool

Slowfood cuisine and large wine cellar
Best Price Guarantee
Cordiality guarantee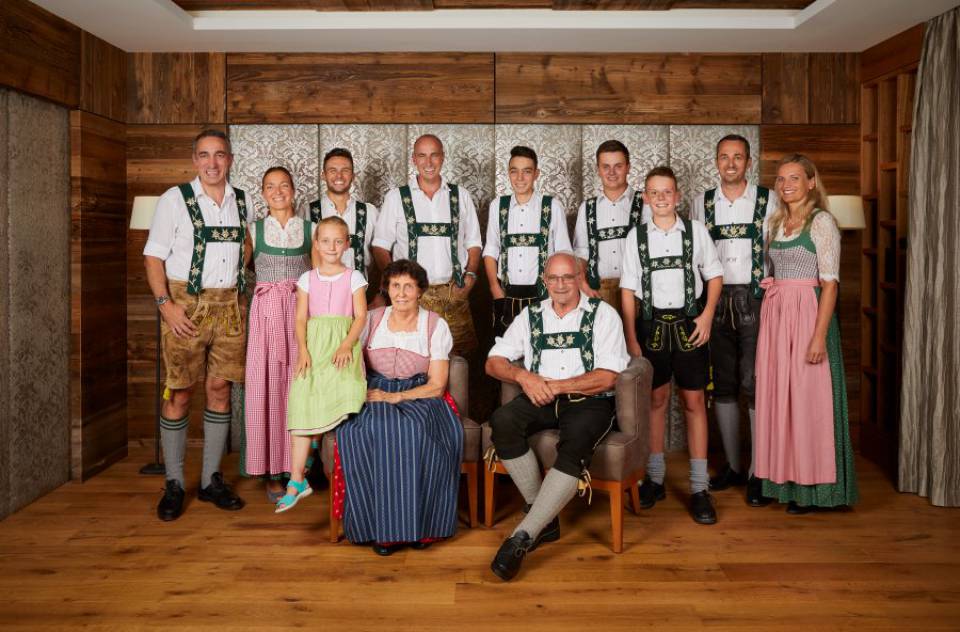 Hosts with a passion.
The senior Rainalters have already exemplified a natural kind of hospitality over the years. You can feel it in every moment with Papa Alois and with the way Mama Gerti makes sure that everyone is well. Wolfram enthusiastically passes on his culinary tips and wine recommendations. Frank shares his admiration for nature with his guests. Markus watches carefully to ensure that all services work together well. And Nicole and Katja see at a glance what you need to make you feel right at home. Our guests say we are especially open and cordial. 
Be our guest in the Hotel Hanusel Hof in Weitnau-Hellengerst in Allgäu.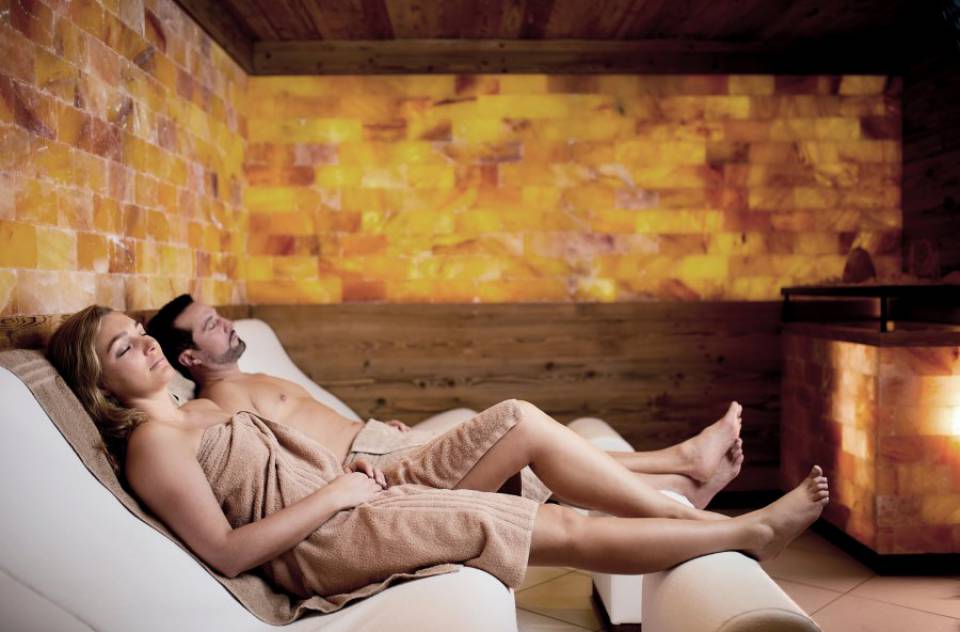 Golf happiness, spa joy, and culinary paradise.
Experience wonderful moments in our exclusive spa area, the irresistible delicacies in our restaurant, adventure offers such as ice fishing in winter, and relaxed golfing at the hotel's own 18-hole Hellengerst golf course, as well as over 200km of hiking trails around Weinau-Hellengerst in Allgäu. 
Hiking & Cycling
Discover the beauties of the Weitnau Valley while playing golf, on idyllic hikes or on enjoyable bike tours in the Allgäu Lake District. 
Wellness in the nature
Not far from the Hanusel Hof you can do forest bathing, walk in cold water and relax deeply. A wonderful path by bike or on foot. If that's too short, just keep going.
Allgäu winter wonderland
In winter you can go directly to the hotel's own cross-country ski trail or enjoy the romance of this fairytale season on our winter hiking trail.
Explore our homeland
From the local mountain farm museum to the world-famous Neuschwanstein Castle, we are happy to give you tips for a variety of excursions in the Allgäu.
A holiday in an atmosphere that feels like home
Hanusel offers
Simply rest for a while. Relax. Take time for beautiful things. Savor the authentic and creative gourmet cuisine.
That's what a holiday in the family-run Hotel Hanusel Hof in Allgäu means. 
Our Hanusel Hof webcam – view to the east
Live from the Allgäu