Photos & videos of the Hanusel Hof in Allgäu
Images in your heart
Our location in Allgäu is particularly beautiful. All around the Hotel Hanusel Hof there is beautiful nature and inside there is lots of cordiality, pleasure and wellness. Our pictures give a first impression of the Hanusel Hof well-being. 
Despite the beautiful photos & videos, one thing is certain: the best impressions can be found on site. 


Which is your favorite photo?
Our photo gallery
Wellness in the Hanusel Hof
Golf holiday in the Hanusel Hof
Cuisine in the Hanusel Hof
Videos from Allgäu
See the holiday fun
Winter wonderland Allgäu
Hanusel Hof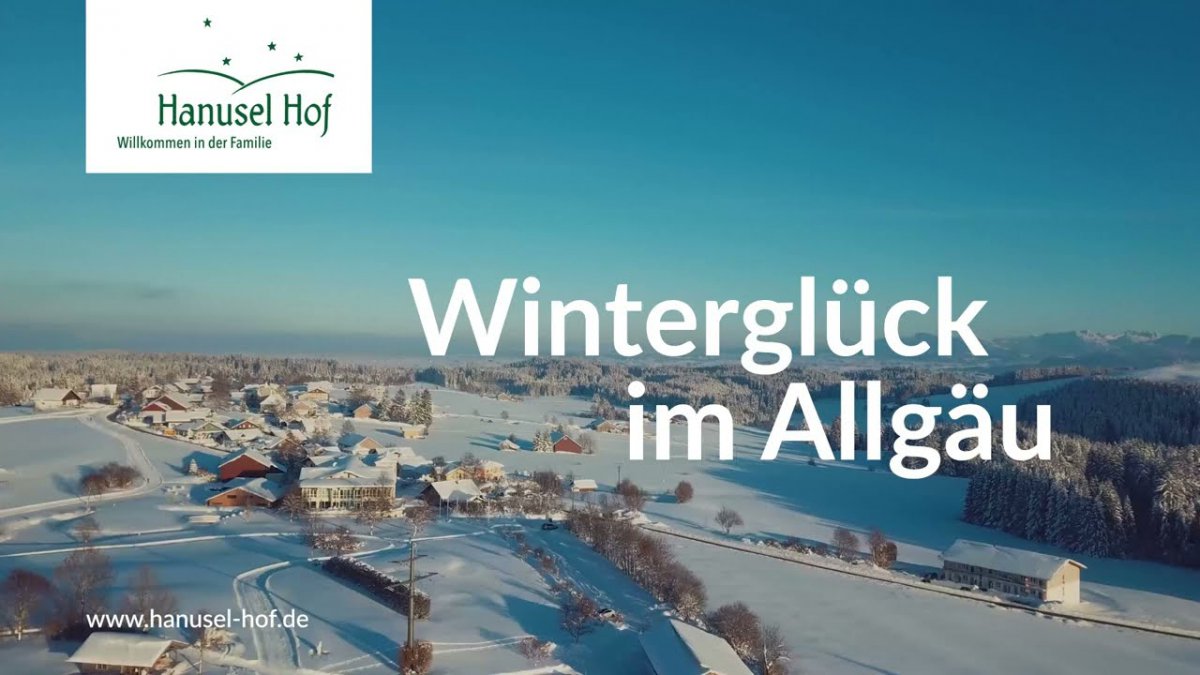 Mit Ihrem Klick willigen Sie ein, dass ein externer Inhalt von YouTube geladen wird. Damit werden personenbezogene Daten an Drittplattformen übermittelt. Für mehr Informationen:
https://www.google.com/intl/en/privacy.html
Our Hanusel Hof webcam – view to the east
Live from Allgäu